Using a scientifically formulated carbo bait, Roach be gone Cockroach Eliminator Gel is a revolutionary, professional strength insecticide that's guaranteed to eliminate roaches fast—and for good.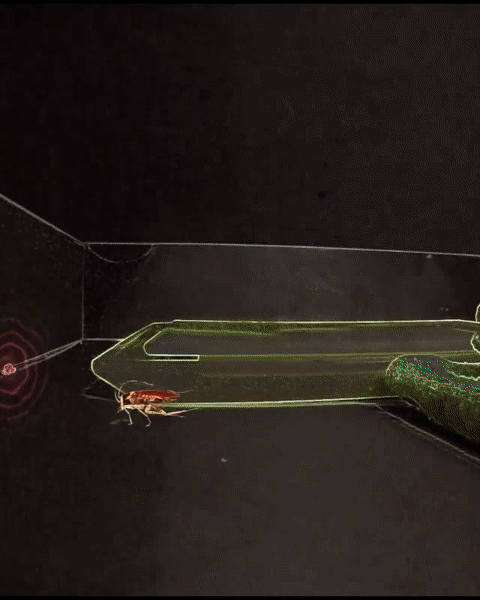 To do this, Roach be gone uses food-based formula attracts ALL species of cockroach, which they eat and bring back to the nest. Then, as it's shared among the colony, roaches are destroyed, without noxious fumes or unsightly, disgusting traps.
To defend your home and family against roaches, use the built-in applicator to squeeze a small amount wherever roaches like to hide, such as cracks and crevices.
FEATURES: 
Gets to

 

work immediately

 

- lasts until the

 

whole nest

 

is

 

eliminated. 
Eliminates

 

ALL cockroaches

 

in the nest

 

first time round, and they will

 

never return. 
Professional Grade

 

Bait Formula. 
Uses Bitter Taste Technology to ensure

 

full safety for family and pets. 
Easy application

 

and storage. 
"I've tried so many different ways to solve my roach problem. Roach be gone is the only thing that actually kills them ALL!! I was really surprised by how simple and safe, but effective it was!"
PACKAGE CONTENTS:
1 x Roach be gone Cockroach Eliminator Gel
STORAGE + USE: 
Multiple treatments recommended to ensure

 

enough bait has been delivered to the nest.
If stored correctly, unused gel tubes can be stored for

 

up to 5 years without losing potency. 
NOTE: FOR LARGER INFESTATIONS, QUANTITY DISCOUNTS ARE AVAILABLE.